Laughing Chicken Brings Laugh Every Day
Laughing Chicken is extraordinary chicken breed originated from Indonesia, those are truly fun birds and will brings you laugh every day whatever you are. The birds is frequently used in show competitions for singing chicken. while the best birds will be placed at the top birds is the rooster who's have crowing amazing voices.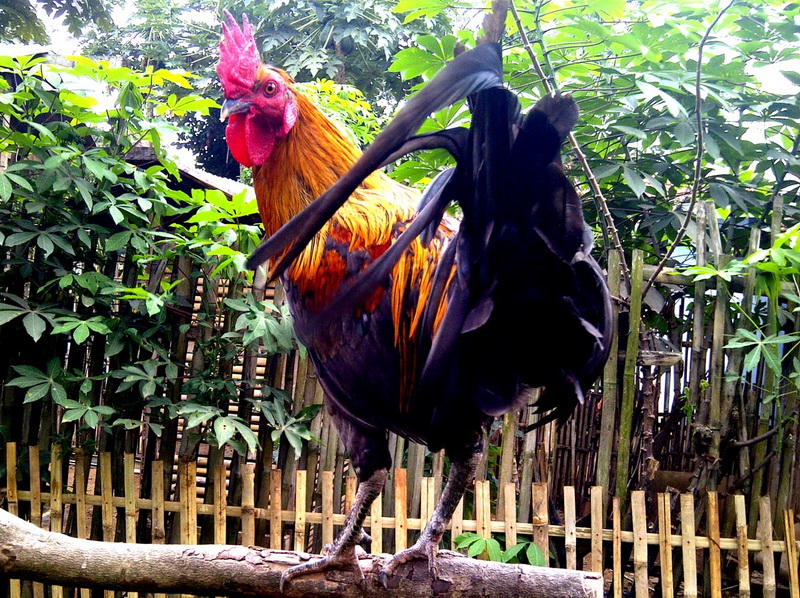 Singing Style
The laughing chicken has 3 song style,
Gretek (Fast / tightly sound voices)
Dangdut (Heave voices)
Slow (Rarely interval voices )
Explore
Indonesian Government carefully protected and regulated for breeding and trading of this breed, but they have been recently released to the market and public display now.
The reasons that why the Indonesian Government is now promoting and encouraging for trading of this breed, is it has become endangered. Our culture for this birds is could only be owned and breed by the royal family of Bugis Makasar from Sulawesi, Indonesia.
Popular
Since their debut on You Tube, the birds becomes popular and successfully become a new super star in poultry world. This amazing chicken breed arrest attention many people's mainly poultry breeder and fancy chicken enthusiast from around the world. And demand for these birds also increase in short time.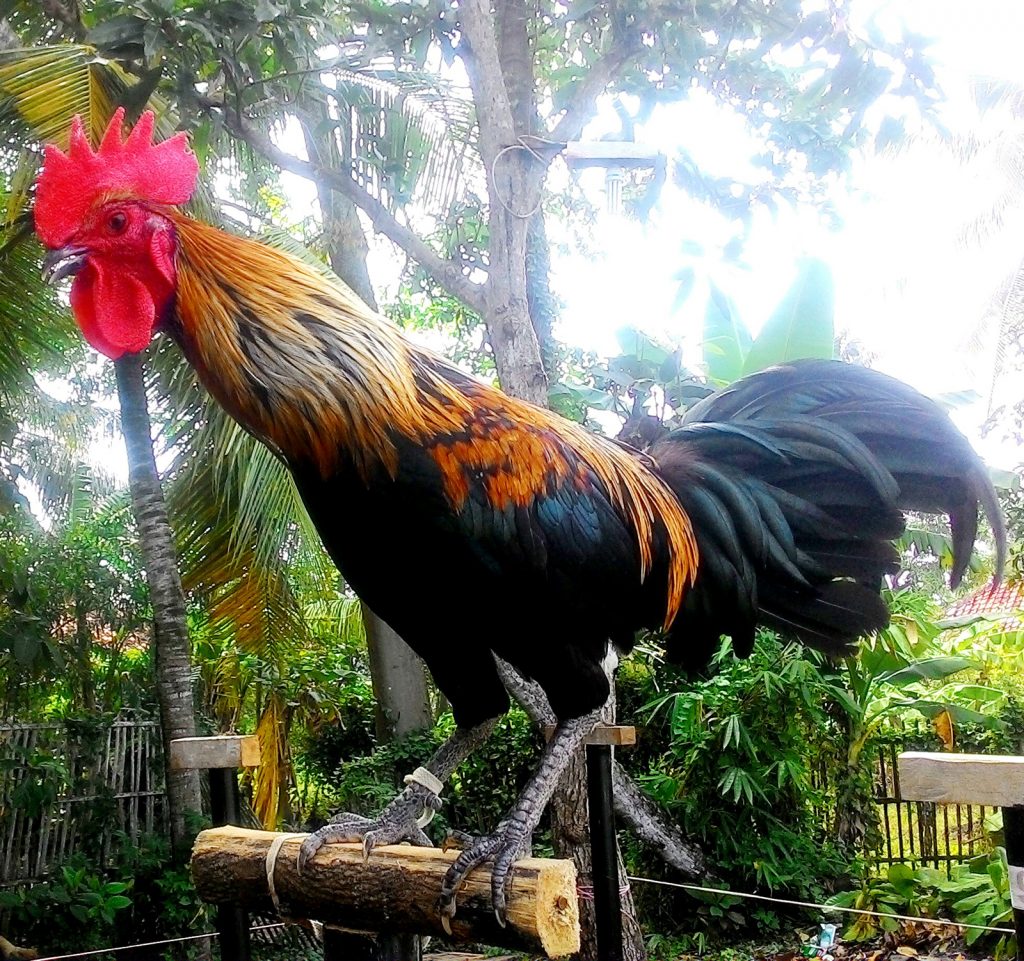 BREEDING
Forward to worldwide
The Laughing Chicken is so new for the international market place, very few poultry breeders have a knowledge of this breed. we are sure those will be the greats chicken breed in the world. Now with the help of internet, you can put the laughing chicken as your next breeding program. for sure you and your neighbors will enjoy to watch them when you keep and raise this breed in your backyard. And we hope the contest for this breed becomes truly International.
Specification
Breed Name : Ayam Ketawa
English Name : Laughing Chicken
Type : Singing Chicken
Voice type : Gretek, dangdut, slow
Size : Medium
Color : Variation
Egg Production : 80 -90 / year
—– color : white or cream colored
Character : Friendly and fun birds
Diet : Layers, rice, corn, bugs, grasses
Origin : Indonesia
Gallery