Best Ayam Cemani is the birds with high level of black color. that is a  definition for Best Ayam Cemani in general.
Poultry show is require a few specification to placed the best breed. Rule and inquiry for the cemani is not too difference with other ornamental poultry show in general.
Therefore, there is an extras point required for best show in ayam cemani class such as ideal body shape and perfect feathers.
Already in agreement by community breeder and experts that ayam cemani is a form of breed with special features such as listed on standard books exist in Indonesia and other countries.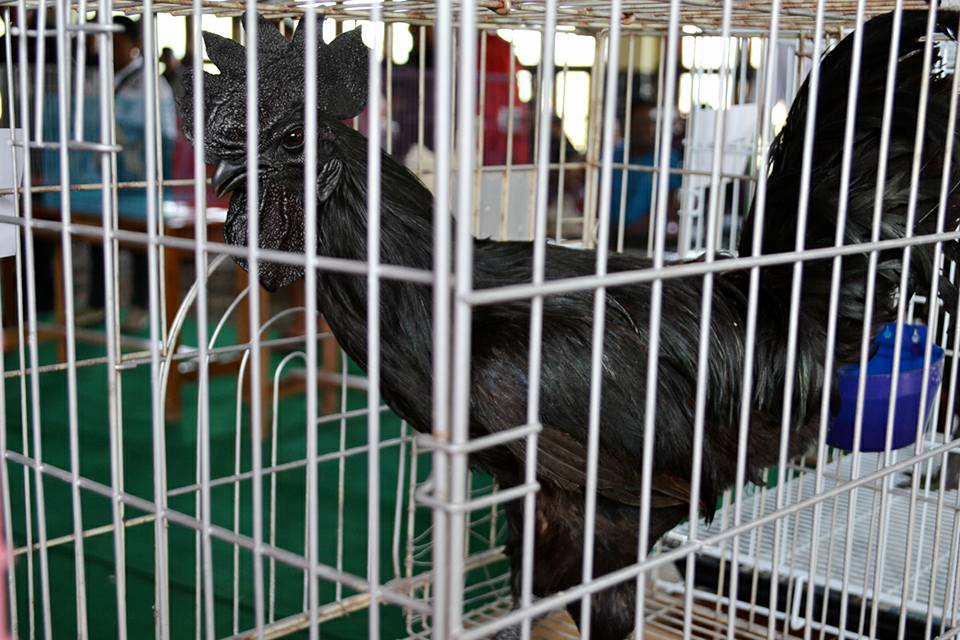 Best Ayam Cemani in Show
In Indonesia as original home of Ayam cemani, its requires several important points to placed the best Ayam cemani at the show besides the blackish color level is as follows ;
1. Perfect feather
2. Perfect Body Shape
3. Dark Face and neck
4. Dark eyes
If you have the Ayam cemani full with criteria's  above, just go and join to the show, though you may be outside of Indonesia and you only have a few competitors in Cemani class.
Therefore the Ayam cemani is special breed as we know this bird is the most exotic chicken breed and super rare.
Also in Indonesia, best placed Ayam cemani is always comes up with criteria above.
we hope that someday we will have regularly international ayam cemani show with you.